Discover all you can have living at Los Islotes…
The rolling Los Islotes property slopes down to the Pacific coastline and two separate beaches, one of which continues for 9 kilometers to the south, allowing for long walks on the sand.
There's a secluded cove where the waters of the Pacific are calmed and warmed…perfect for swimming. Waves break more dramatically offshore from Los Islotes' second beach, making for great surfing and beautiful views.
As an owner at Los Islotes, you have full access to both of Los Islotes' beaches and this entire stretch of glorious Pacific coastline.
Nestled in a valley between  the ocean-view neighborhoods of our community…
Los Islotes Plaza will provide the focal point and gathering place for daily life. We will be building a real town plaza, in the Spanish colonial style, with a church building, and an open-air market, where neighbors from the surrounding countryside can bring fruits, vegetables, and artisan products to sell. Eventually there will be galleries, cafés, restaurants, and bars where you can meet friends for coffee or a glass of wine, a casual meal, or an evening of fine dining and good company.
Los Islotes is the first luxury development on the Azuero Sunset Coast. Our residents seek a life of peace and security, but not isolation. So while our residential neighborhoods are gated for privacy and security, Los Islotes Town will be a true town, not an artificial replica, open to residents from throughout the area, as well as visitors.
Wondering how can you participate in town life? We have a few suggestions…
Planned community amenities will include a Clubhouse, a beach bar, a swimming pool, a Fitness Centre, an Equestrian Centre, a Central Plaza, hiking trails, gardens, a guarded gatehouse, and around-the-clock security.
The plan calls for underground utilities and central wastewater treatment. High-speed Internet is already available. Los Islotes will be the preeminent private residential community not only on this coast but in all Panama. Nothing else in the country will compare.
The vision for Los Islotes is not a development, but, again, a private community that will carry on for generations to come. Los Islotes is your chance to take a position in safe haven Panama while also securing your place in the country's premier coastal community. We at Los Islotes value beauty, history, and tradition. We also prize privacy, security, freedom, independence, and elbow room. And, yes, we like to be comfortable. If these ideas appeal to you, as well, we invite you to join the community at Los Islotes, the second-to-none private beachfront community on Panama's Azuero Sunset Coast.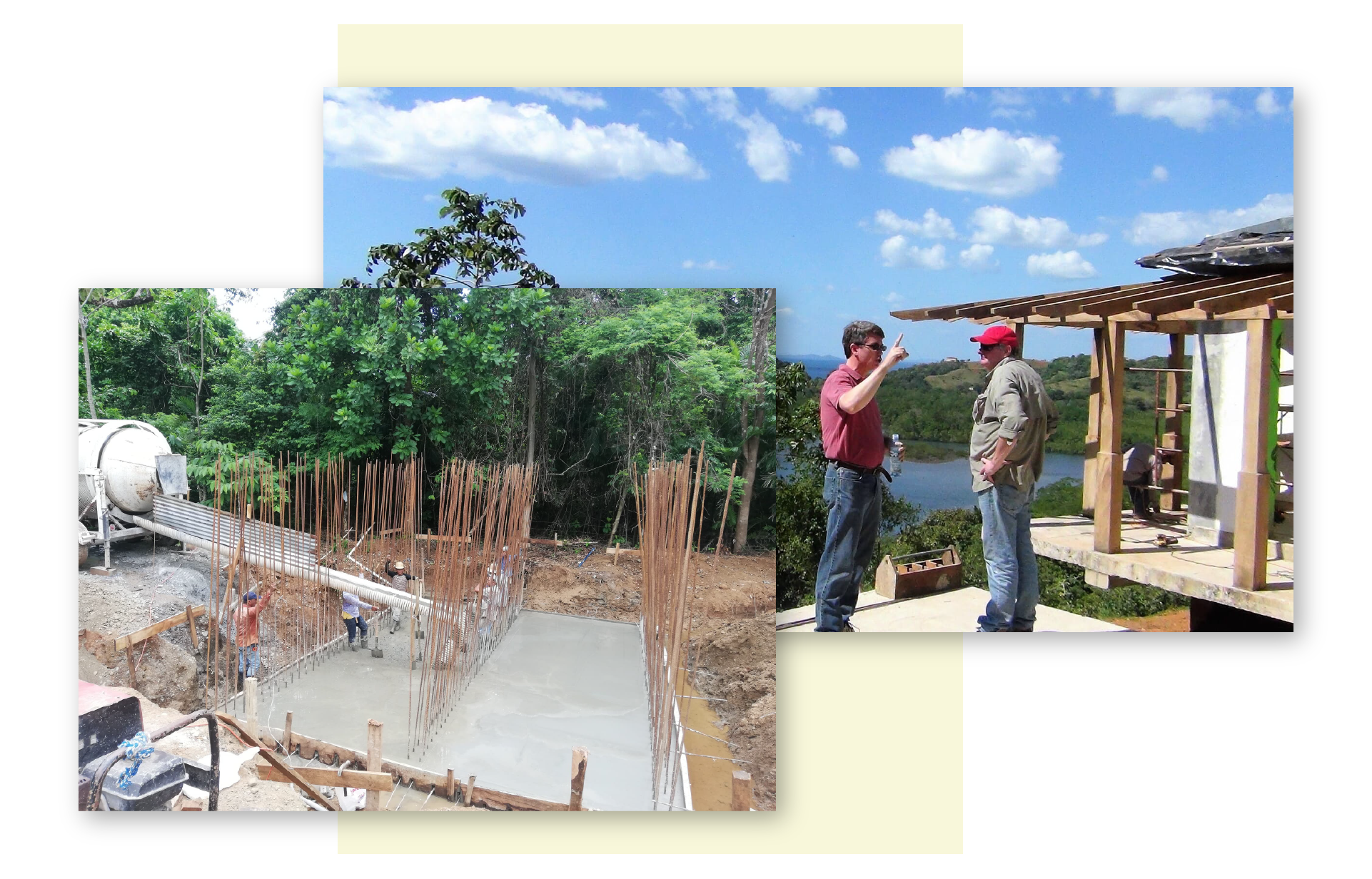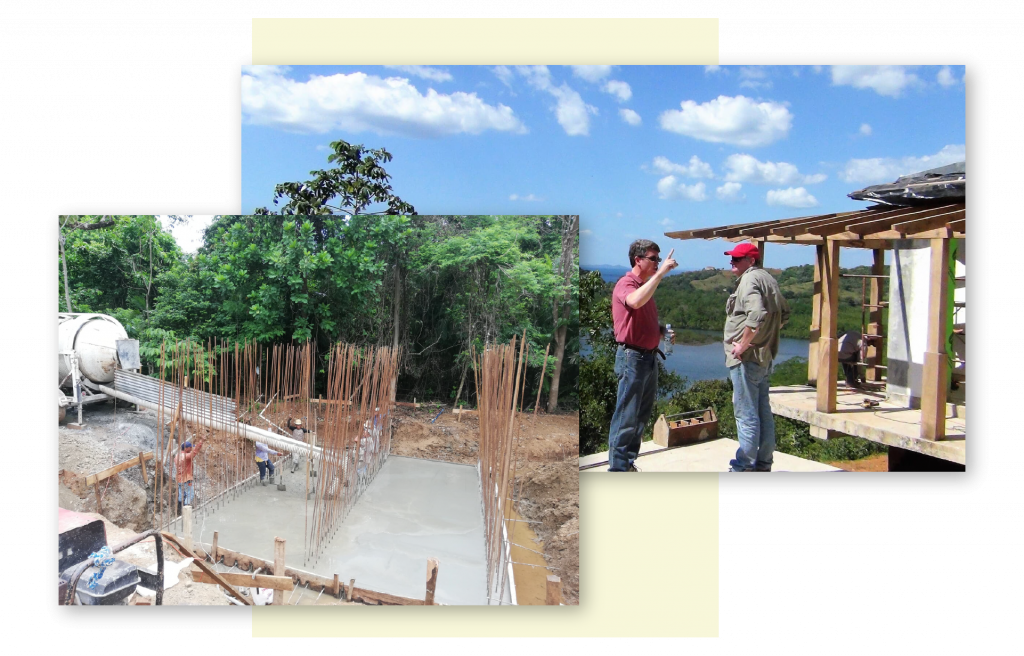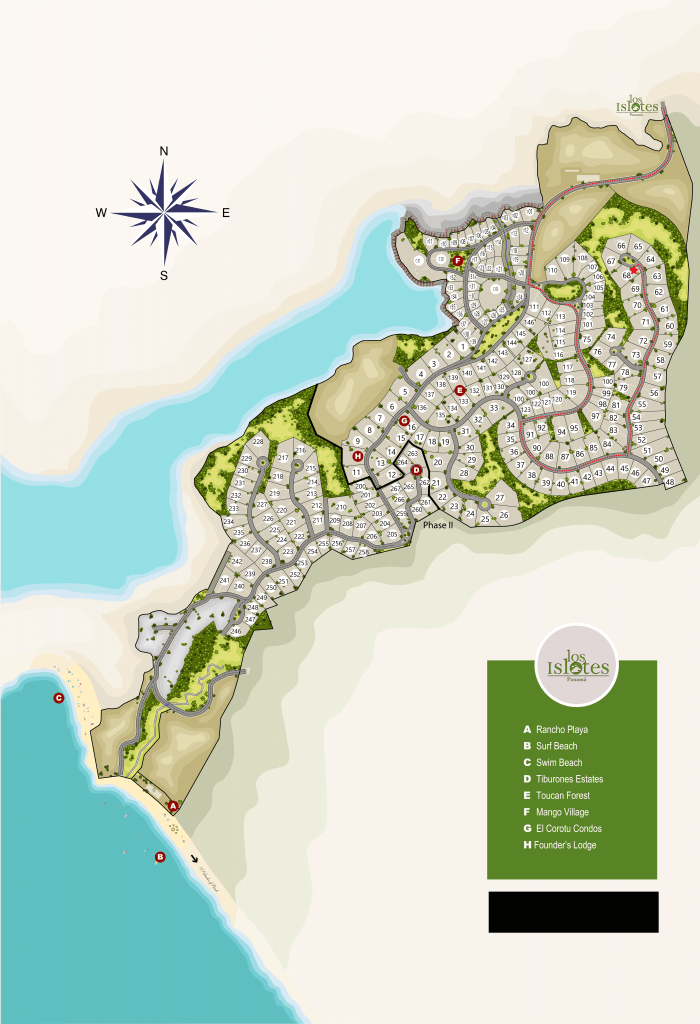 Rancho Playa
1 of 8
Surf Beach
2 of 8
Swim Beach
3 of 8
Tiburones Estates
4 of 8
Toucan Forest
5 of 8
Mango Village
6 of 8
El Corotu Condos
7 of 8
Founder's Lodge
8 of 8